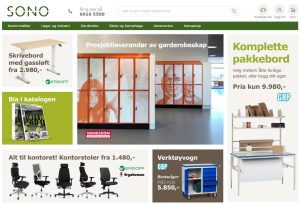 2020 has been a tough year for all businesses and a year of opportunity and change for online businesses. The trends say that mobile shopping has continued to grow, and the direct online selling and drop-shipping are replacing the classical retail giants. Also – the lesson learned is that B2B that don't sell online will be left behind.
If your online web store isn't converting buyers as much as you expect, it may be time to look into some improvements and upgrades.
E-reactor has proven experience in development and implementation of e-commerce applications and we specialize in B2B solutions. We utilize open source solutions, including Magento and Pimcore, and offering tailored B2B solutions.
In this article we cover some of the major benefits of using Magento 2 as a content base for your e-commerce web shop, and how can we assist you to improve your capabilities and efficiency.
Magento 2 as a Web store Base

Magento is a free open source CMS (content management system). It is the preferred selection for e-commerce websites due to the fact that Magento is developed specifically for e-commerce purposes. Today – almost 30% of all e-commerce websites are based on Magento.
Magento 2 as an e-commerce platform possesses multiple features and advantages. To name some of those:
There is large library of Magento modules, add-ons and plug-ins specially developed for different e-commerce purposes.
In terms of performance – page load time, query processing time and other dynamic or static operations, Magento e-commerce is the leader. It ensures optimum performance of your website, while using minimal server resources.
Administrators can easily manage all elements such as, order entry, billing methods, customer details and CMS content through the user-friendly admin panel offered in Magento.
Flexible and responsive. Magento supports HTML5 for best smartphone experience. Also – offering possibilities to manually adjust image sizes and video formats.
Easy integration with a large number of third-party services including payment gateways, database applications, transportation, shipping, order tracking etc.
Also, the Magento platform possesses built-in Google tools, such as being prepared for Google Analytics and Google Checkout
Behind Magento there is large community of developers. This community create new features and fix reported issues on a daily basis, so the users satisfaction and stability of the platform are guaranteed, today as well as for the future.
Magento and PIMcore – next step e-commerce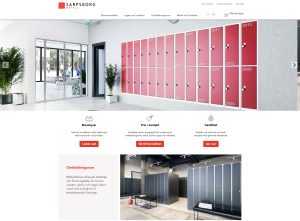 We support online business needs by adopting Magento for e-commerce base, and PIM for product information management. Implementing a Magento / PIMcore-based e-commerce solution – we assist your store to provide up-to-date product information across multiple shops, countries and languages. Here we will get deeper into how combining Magento and PIMcore platform can bring even better performance for the online businesses.
By using Magento 2 as the web shop base, and PIMcore as the hub, we enable sourcing of fresh and consistent data to your web shop. To do the integration smoothly – we will deliver all the basic functionality from our vast code base, and tailor the solution to fulfill your requirements. We enable central data management across multiple store locations, and real-time collaboration among web stores, internal systems as well as suppliers. The connection will also synchronize the existing products, categories and assets. The buyers will get a unified and up-to-date experience, regardless of the touch point with the e-store.
We have more than 10 years experience with Magento shops, and more than 3 years experience in integrating external data sources to the PIM, and from PIM – sending them to Magento 1 and Magento 2 web-shops – in multiple countries and languages. We are highly skilled in optimizing and automating the data interchange between internal ERP systems, PIM and the existing shops. Product data can come from different systems within the clients infrastructure (e.g. automated imports/exports and API´s). Also – it is possible to create a separate platform module for employees with different areas of expertise, so that your employees can enrich the product data within their separate area of expertise.
We provide benefits for E-stores and Customers
Customers experience and feedback during the e-shopping sessions is as important, as are company's products and services. Today customers use multiple channels, and it is important to provide a unified experience across all contact points. Magento and PIMcore, as a single source for web store's product data, will ensure that clients receive most accurate information at every step of the purchasing process, and will improve the overall customers experience.
E-reactor applies Magento 2 and PIMcore platforms to improve efficiency of SME´s shops, as well as for larger corporations with operations across several markets/countries. No matter the size of the product database – the process of entering and updating products is streamlined.
At E-reactor, we offer simple and effective content transition – directly to the market. We can assist you to adopt both Magento 2 and PIMcore, so you can define product specifications, marketing copy, and digital assets into one flexible, scalable system.
By affiliating with E-reactor solutions – you can improve efficiency, portability and integration of your services, while reducing the costs. Feel free to contact us for a quick demo on product and content management.